Surviving your first outing with a newborn
The first few weeks after your little one is born, it's completely natural for you to enter a secluded bubble with just you and your beautiful new baby, and it can seem a little daunting when stepping back into the real world - don't worry, we understand the feeling!
Our Metanium parents here at HQ have come together and created some top tips on how to feel confident on your first adventure out together - you've got this!
DRESS FOR THE OCCASION
Anyone who lives in the UK knows just how unexpected the weather can be, so even in the summer, we advise to check the forecast the day before, just to ensure your baby is always wrapped up appropriately - it's also a good idea to plan any outfits the night before, even for yourself!
When getting your baby ready to leave the house, we recommend allowing double the time it used to take you for a big night out with your friends - this will give you plenty of time for those surprise nappy explosions, or any last minute outfit changes you may need to make before leaving the house.
KEEP IT SHORT AND 

SWEET
Keep the trip nice and simple then as your confidence grows, you can start planning longer trips - a good start would be a quick outing to your local cafe, or a brisk walk around your area to get some fresh air. This will not only help you get used to taking your baby outside by yourself, without any added pressure from family or friends waiting on you, but it'll also keep you close enough to home in case your little one is eager to get back sooner than you expected.
Another top tip would be to carry out some research on which local areas have accessible changing stations too, and to ensure they have enough space to manoeuvre your pram around if you're planning a little sit down.
PACKING YOUR NAPPY CHANGING BAG
It goes without saying that when it comes to a newborn, preparation is key - you can never be TOO organised right? To make things easier for you, here's a quick checklist you can save on your phone, to quickly run through before leaving the house!
Nappies (top tip: take one nappy for each hour that you are out)

Wet wipes

A couple of bibs in case the first feeding is spectacularly spit up centric

Muslin cloths - 2 or 3 should be plenty

If your baby is being bottle fed, a ready-made bottle will make things easier for you when on the move

Favourite soft toys are also a must, not only to soothe them, but to keep them distracted enough for you to enjoy your time socialising.

A fresh set of clothing or two is also ideal, just in case there are any unexpected accidents

If the location doesn't have a changing station, a foldable changing mat is a great addition to have

A plastic bag/nappy sack for soiled clothes and nappies (if you know you know).

Hand sanitiser for you

And of course, your trusty Metanium Easy Spray Barrier Lotion, to protect your babies bum, even on the go
GO EASY ON YOURSELF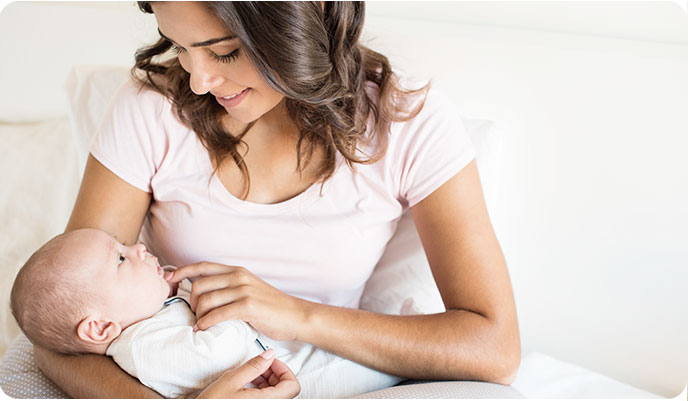 And last but not least, don't beat yourself up if your first outing doesn't go exactly to plan. The first outing with your baby, especially for a new parent, can be really scary, so if your baby starts to cry, or you're struggling to feed in public for the first time, don't feel alone - we've all been there!
Get yourself home, make yourself a cup of tea, then try again tomorrow. It's important to take things at your own pace, Metanium has got your back, and you can always send us a message for a little extra love after a long hard day!
Metanium Nappy Rash Ointment is a medicine. Always read the label.